"Every fresh challenge we take on is a small step to help us grow."

L.E.A. / AI engineer

"The environment is conducive to studying
hard."

A.A.B. / Engineer

"I want to create an organization that is supportive and respectful of each and every employee."

C.D. / Human Resources Department
An ever-evolving technology.
Wide-ranging business operations.
MTI has cultivated its diverse strengths to provide services that enrich people's lives.
But we need to do more.
MTI's vision is "Making the world a step forward."
The rapid pace of change in the world demands that we respond with tremendous speed to the challenges this brings and that we continue to rise to those challenges.
This requires both an environment where individuals can challenge themselves, and colleagues who support each other to grow through those challenges.
We offer a setting where that can happen.
All you need to do now is take action.
Will you embrace the challenge with MTI?
For the chance to be one step ahead in shaping the unknown future is in your hands.

Unique characteristics of MTI
1. Wide-ranging sphere of business
MTI's vision is "Making the world a step forward." The company has developed more than 200 B-to-C services across a wide range of sectors, from music and entertainment to healthcare, fintech, and lifestyle information, leveraging the expertise gained to develop B-to-B services such as DX support business. This makes MTI unique in its capacity to provide services in a wide range of business areas.
2. A culture of embracing challenge that is supportive of new ideas
MTI has a culture that encourages the exchange of ideas and opinions regardless of an employee's position or level of experience, incorporating them into the business as appropriate. The company also supports each individual to maximize their strengths and the value they bring to the company when deciding on their position or career track. Evolving by being adaptable to change is a characteristic aspect of the MTI culture.
3. Strong track record in recruiting overseas talent
Around 10 percent of all our employees have come to us from other countries.
We provide comprehensive support and training to assist employees from overseas, such as helping them complete administrative procedures for living in Japan and providing support for Japanese language study.
4. An environment that offers work-style choice
At MTI, we value ways of working that enable the individual to achieve their best performance. Fully remote work and fully flexible hours allow for a great deal of work-style freedom. Employees can also return to their home country and work remotely for short spells.
What our employees have to say
Many MTI employees have come to work in Japan from overseas. A range of career options are available, from engineering to back-office roles.
This section describes MTI's work style, one that enables employees and the company to grow together while at the same time supporting each individual's career growth.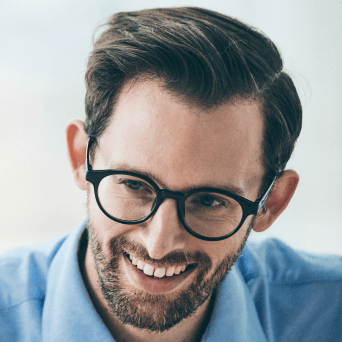 Every fresh challenge we
take on is a small step to
help us grow.
L.E.A.
Joined the company 2014
Originally from Spain
AI engineer
I discovered MTI through a social networking site for business professionals. I had recently completed a master's degree in agile development methodologies so was intrigued to learn that MTI is one of the leading agile development companies in Japan. The approach of leveraging data to drive continuous self-improvement also aligns with my way of thinking so I believed I had much to offer the company. Since joining MTI, I have led and facilitated development projects of varying sizes to completion. After a stint as CTO of a Vietnamese subsidiary, I am now working as an AI engineer.
I believe that MTI provides an environment conducive to my development. An environment where lack of knowledge or experience is not a barrier to taking on responsibilities. An environment that encourages us to step up to the challenge because our co-workers are there to look out for us. When I first came to Japan, I had difficulty communicating in Japanese, but my co-workers and managers were supportive. My time spent as a CTO overseas and the career change to AI engineer have really challenged me to grow. I think it is fantastic that the supportive environment enables employees to stay motivated in the face of challenges, which lets them experience a real sense of their own growth over time.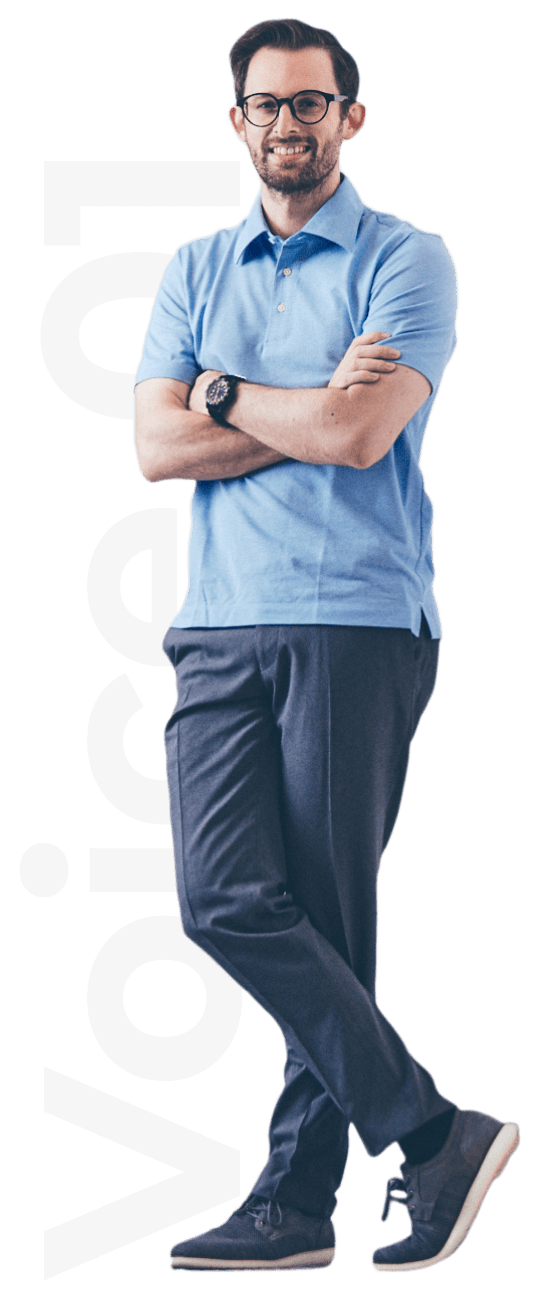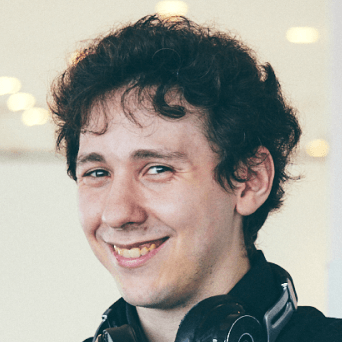 The environment is conducive to studying hard.
A.A.B.
Joined the company 2020
Originally from Brazil
Engineer,
Technology Organization
The area of Brazil where I lived was home to a large population of second-generation Japanese and I took part in extracurricular activities to learn the Japanese language and culture. Over time, the idea of working in Japan became increasingly appealing and eventually my fellow club members and I decided to find jobs in Japan. I chose MTI for two reasons. One is the highly flexible work hours, which offer greater freedom. Another is that it allows me to handle cloud technology. I had created cloud applications in my previous job and now wanted to work with cloud computing.
MTI is a company that values the ideas and the time of its individual employees. There are opportunities to discuss your career aspirations, and the company seems to be very tuned in to the need to provide mental health support during periods when employees are working long overtime hours, for example. I work both as an AI engineer and on quality assurance as well as studying Japanese. In terms of my engineering role, I have discovered that while our team is proficient in major programming languages such as Java and Python, the various national origins of individual members result in different work styles and outputs. I feel that the comfortable work environment also helps me focus better on my studies.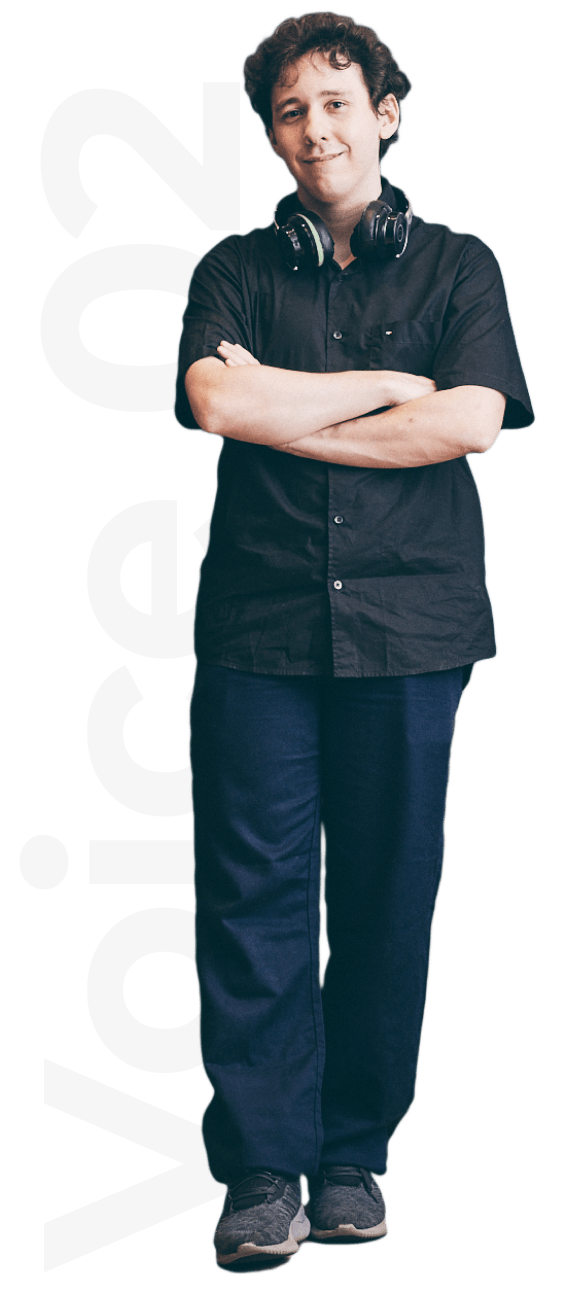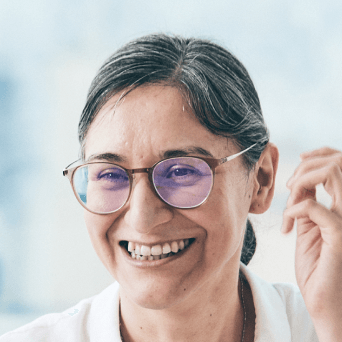 I want to create an organization that is supportive and respectful of each and every employee.
C. D
Joined the company
2019 Originally from Mexico
Human Resources
Department
I have been interested in the cultures and ways of life of other countries since I was a student and wanted to experience working abroad. Japan was a country that felt familiar because I had grown up watching animations and other Japanese television shows. After completing graduate school in Japan, I worked as a Spanish language teacher before joining MTI. Right now I am in charge of recruiting at MTI, which includes providing assistance to those who, like myself, have relocated to Japan from overseas to join the company. The scope of my work has grown over time, recently expanding into training. I have gained experience as a training instructor, for example in English language and logical thinking.
MTI's human resources support is individually tailored to the needs of employees. As part of its welfare program, the company provides employees with support to learn Japanese and sit the Japanese Language Proficiency Test. Employees are also accompanied to complete the necessary paperwork for resident registration or when opening a bank account. As a human resources manager, I would like to make every effort to ensure that the company is a place where everyone can demonstrate their abilities free of concerns. I believe that MTI values each and every employee, whether they have come to Japan from elsewhere or whether they are recruited locally. A system has been established that allots responsibilities with due regard for individuals' own preferences, and that makes it acceptable for employees to take time off in the event that a family member suddenly becomes ill. I believe that our greatest strengths are our openness to ideas and adaptability to situations.

※担当業務や所属部門はインタビュー当時のものです。